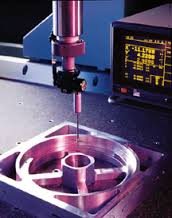 Northeast Manufacturing Company was founded in 1952 Our company, located in the Boston suburb of Stoneham, is dedicated to supplying the business community both here in Massachusetts and across the country with precision machining services. Over the years, we have served customers in such fields as bio-medicine, electronics, communications, defense and aerospace, as well as those in the laser, optical, computer and microwave industries. Northeast continues to attract business across an entire spectrum, from Fortune 500 companies, to small entrepreneurial start-ups. While many companies strive to fulfill on the promise of Total Customer Value (TCV), we at Northeast deliver and that's no idle boast. In fact, when you consider that our customers return to us time and again with new projects, you'll realize just how successful we are. Of course the key to our on going TCV accomplishments is neither magical nor mysterious. Instead, it requires an honest 100% effort and total commitment to excellence throughout the company, from upper management to the shop floor, it's that simple.
In the final analysis, if we don't deliver spot-on accuracy in everything we machine, more than our reputation will suffer. We'll become a second-tier machine shop. Something we have aggressively avoided since opening our doors in 1952. Fortunately for our customers, Northeast's craftsmanship is always top quality. Whether we're machining aluminum, steel, stainless steel, copper, brass, titanium or plastics. That's because we have consistently invested in state-of-the-art equipment, providing our Machining Center operators with modern technology. Quality standards are always met. Examples include the latest CAM systems, and CNC turning and milling facilities, allowing us to produce small to medium sized parts, precision machined to our customer's specifications.
Our inspection facilities conform to MIL-I-45208A. We are ISO 9001:2015 certified. For service, overall quality, parts received on time and free of defects and for a competitive price, we are confident we have the competition beat.